At Law Offices Of Rizwan M. Khalid, my law office offers variety of legal services to individuals, families and businesses. My firm has developed a reputation for providing quality representation at affordable rates. It is important to me to make clients feel comfortable and dedicate my resources and legal knowledge to handle their case. That's why when you call my office, you speak to attorney directly and not legal secretary and/or paralegal. I strive to provide the best strategy to win your case. In some of my cases I provide flat fee structure, some cases are taken on contingency basis and finally some are taken on an hourly basis.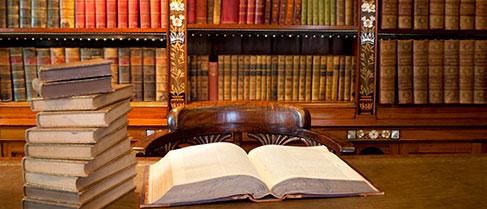 Wills and Estate Planning
Municipal Court matters in New Jersey.
Simple assault and other municipal court matters in New Jersey
Please note that after obtaining the client's authorization, some cases may be referred to other reputable law firms and this office may co-counsel with other firms to better serve my firm's clients.
Call 267-423-6032 or email at rizwan@rmklawoffices.com to schedule an appointment to discuss your legal needs.
Disclaimer:
This website is maintained to provide general information about the Law Offices of Rizwan M. Khalid and the services rendered on its clients' behalf. Every effort has been made to ensure that the information contained in this web site is accurate and up to date. However, this firm does not make any representations or warranties with respect to the accuracy of any of the information contained herein. Furthermore, this firm specifically reserves the right to modify or alter any of the information contained in this site, or any of the services rendered by the firm, at any time, without prior notice. This site is not intended to provide legal advice or to substitute for the services of a qualified attorney. No lawyer-client relationship shall be deemed to exist by virtue of the use of this site, nor by virtue of the forwarding of any unsolicited information or documentation in response to this site. A lawyer-client relationship will not be deemed to exist until such time as a written retainer agreement has been executed by an authorized representative of this firm, or until the firm otherwise agrees to and actually begins rendering services on a clients' behalf. Also, there is no guarantee of your case outcome, but I will handle your case competently with due care and aggressively .Hiring an attorney to represent your rights is a very important decision and you should give it enough thought before you decide to hire an attorney. Past representation results do not guarantee future outcome.
Attorney Licensed to practice state laws in New Jersey and Pennsylvania and also represents clients throughout the United States for *Immigration related matters