Rizwan M. Khalid, J.D. has a Juris Doctor degree from Widener University, School of Law. During Law School, he worked as an intern at the Bankruptcy Clinic and was certified by the PA Supreme Court. After passing the Bars in both Pennsylvania and New Jersey, he is licensed to practice Law in Pennsylvania, New Jersey Supreme Courts and all lower courts of PA and NJ in all counties.
He represents clients in immigration-related matters including deportation defense, asylum, convention against torture, withhold of removal, Green Cards, Citizenship, business immigration, employment-related immigration, fiance visas, spousal visas, removal of conditions, VAWA petitions, and other immigration matters throughout the United States. Other law practice is limited to Pennsylvania and New Jersey.
His law firm is committed to providing you with top-notch legal support. He strives to approach every client with a focus on integrity, advocacy, and understanding. He serves a wide range of clientele, and every client relationship is valued greatly.
He is proud that his clients have repeatedly turned to him for counsel and representation, and he works hard to earn their loyalty every day.
Call 267-423-6032 or email at info@rmklawoffices.com to schedule an appointment to discuss your legal needs.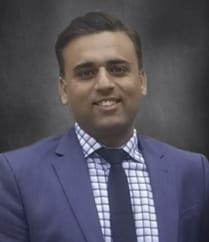 We Will Fight to Protect Your Legal Rights Under the Law Rizwan M. Khalid, J.D. has a Juris Doctor degree from Widener University, School of Law. During Law School.
9733 BUSTLETON AVENUE.
SUITE 2S. PHILADELPHIA, PA 19115
PHONE: 267-423-6032
FAX: 877-205-1276
3700 ROUTE 27. SUITE 102B.
PRINCETON, NJ 08540
PHONE: 732-853-8580
FAX: 877-205-127
PLEASE MAIL ALL CORRESPONDENCE TO THE PENNSYLVANIA OFFICE
Disclaimer:Attorney Advertisement
This website is maintained to provide general information about the Law Offices Of Rizwan M. Khalid and the services rendered on its clients' behalf. Every effort has been made to ensure that the information contained in this web site is accurate and up to date. However, this law firm does not make any representations or warranties with respect to the accuracy of any of the information contained herein. Furthermore, this law firm specifically reserves the right to modify or alter any of the information contained in this site, or any of the services rendered by the firm, at any time, without prior notice. This site is not intended to provide legal advice or to substitute for the services of a qualified attorney. No lawyer-client relationship shall be deemed to exist by virtue of the use of this site, nor by virtue of the forwarding of any unsolicited information or documentation in response to this site. Initiating conversation with the firm, including any attorney of the firm or staff via phone, website, email, fax, or mail correspondence does not in and of itself create an attorney-client relationship. A lawyer-client relationship will not be deemed to exist until such time as a written retainer agreement has been executed by an authorized representative of this law office, or until the firm otherwise agrees to and actually begins rendering services on a clients' behalf. Also, there is no guarantee of your case outcome, but I will handle your case competently with due care and aggressively. Hiring an attorney to represent your rights is a very important decision and you should give it enough thought before you decide to hire an attorney. Your decision should not be based solely on this advertisement. Past representation results do not guarantee future outcome. Attorney Advertisement
Attorney Licensed to practice state laws in New Jersey and Pennsylvania and also represents clients throughout the United States for *Immigration related matters
*Immigration Law: Besides Immigration Law, other law practice is limited only to PA and NJ.