Welcome! Best Lawyers in Philadelphia & New Jersey- Find Top Rated Attorneys Near You
Our Law Offices Best Works for You
Law Offices Of Rizwan M. Khalid is here to protect your legal rights and help defend you in need. If you are searching for the best lawyers in Philadelphia or top rated lawyers near me for initial consultation for Immigration,we are here for you. We served throughout the United States and the world. Other legal services are offered only in New Jersey and Philadelphia.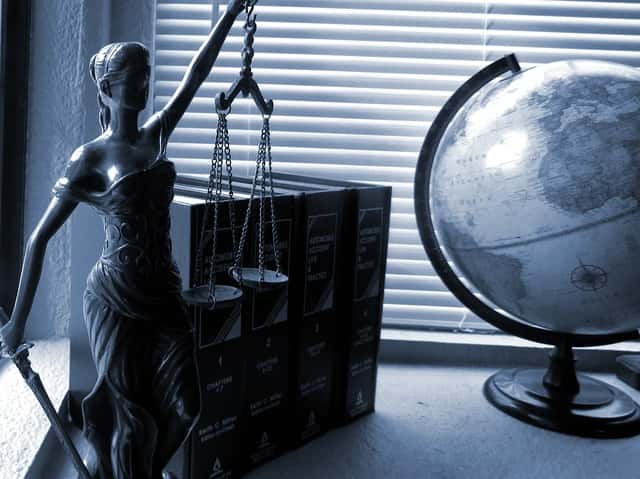 Best Law Firm in Philadelphia & New Jersey
Our Services Include Find The Best Lawyers in Philadelphia and New Jersey
Immigration Law – anywhere in the USA and the world for USA immigration representation

Business Law (Including Formation of Corporations, LLC's, Liability Protection Mechanisms, Partnerships, etc.) – Philadelphia and New Jersey

Contracts Law -Philadelphia and New Jersey

Family Law (Including Protection From Abuse), uncontested and contested divorce, child custody, spousal support, alimony- Philadelphia and New Jersey

Landlord/Tenant Law- eviction process, landlord representation, tenants representation – Philadelphia and New Jersey

Personal Injury – Philadelphia and New Jersey

Real Estate Law (Including Real Estate representation for buying/selling negotiations, attorney review of contracts, attendance of closings, and preparation of deed) – Philadelphia and New Jersey

Traffic Tickets – Philadelphia and New Jersey

Wills and Estate Planning (including Power Of Attorney and Living Wills) –Philadelphia and New Jersey

Workers' Compensation – Philadelphia and New Jersey
Please note that after obtaining the client's authorization, some cases may be referred to other reputable law firms and this office may co-counsel with other firms to better serve my firm's clients.
Call 267-423-6032 or email at rizwan@rmklawoffices.com to schedule an appointment to discuss your legal needs.
My case was a hell of complication but Mr. Rizwan has worked it out. He was accurate. He takes his time but he makes sure everything is submitted and is up to date. A lot of people said to me your lawyer ask for too much documentation but he made sure while interview I don't get trouble and yes he was right none of my documentation was missing. He takes time but his work is worthy of. I highly recommend his work. Thanks a lot, Mr. Rizwan
Thank you so much for helping me in my immigration process Mr. Rizwan Sir. My wife and I feel glad to chose you for our case. I highly recommend you for my future cases and for my friends and relatives too. You are such a best lawyer and a good human being as well. You always reply on time and answered us clearly so we can understand. You always there for answering me whenever I need you. I am fully satisfied with your Service. Thank you so much again from me and my wife. 👍
True my I must say that I am very impressed by Mr. Rizwan and his work ethics, not only is he diligent but very patient and forthcoming. My case looked hopeless but once Khalid took it I could see where everything started falling in their right places and today am a proud 10yr green card resident that didn't seem possible before. Praise be to God and thanks for all your hard work to Mr. Rizwan.
Wonderful person and attorney I have had the privileged of having Rizwan Khalid as an attorney. Rizwan Khalid has provided legal advice and guidance during a difficult situation that I was going through. I found him to be experienced, responsive, knowledgable, and honest. While working with Rizwan Khalid, I felt as though my situation was in adept and trustworthy hands, and he did not steer me wrong. I would highly recommend Rizwan Khalid to anyone seeking legal representation that is fair, honest, and will keep your best interest and unique needs at the forefront. Should the situation arise, I would not hesitate to seek representation from Rizwan Khalid again. Mr. Rizwan Khalid is, BY FAR, the best attorney  I can wholeheartedly offer my recommendation of Rizwan Khalid as a trusted source of Legal Counsel that will work hard for favorable outcomes.
Disclaimer: Attorney Advertisement
This website is maintained to provide general information about the Law Offices Of Rizwan M. Khalid and the services rendered on its clients' behalf. Every effort has been made to ensure that the information contained in this web site is accurate and up to date. However, this law firm does not make any representations or warranties with respect to the accuracy of any of the information contained herein. Furthermore, this law firm specifically reserves the right to modify or alter any of the information contained in this site, or any of the services rendered by the firm, at any time, without prior notice. This site is not intended to provide legal advice or to substitute for the services of a qualified attorney. No lawyer-client relationship shall be deemed to exist by virtue of the use of this site, nor by virtue of the forwarding of any unsolicited information or documentation in response to this site. Initiating conversation with the firm, including any attorney of the firm or staff via phone, website, email, fax, or mail correspondence does not in and of itself create an attorney-client relationship. A lawyer-client relationship will not be deemed to exist until such time as a written retainer agreement has been executed by an authorized representative of this law office, or until the firm otherwise agrees to and actually begins rendering services on a clients' behalf. Also, there is no guarantee of your case outcome, but I will handle your case competently with due care and aggressively. Hiring an attorney to represent your rights is a very important decision and you should give it enough thought before you decide to hire an attorney. Your decision should not be based solely on this advertisement. Past representation results do not guarantee future outcome. Attorney Advertisement
Attorney Licensed to practice state laws in New Jersey and Pennsylvania and also represents clients throughout the United States for *Immigration related matters
*Immigration Law: Besides Immigration Law, other law practice is limited only to PA and NJ.