We're In This
Together

. Your Team and

Ours

.
Welcome! Best Lawyers in Pennsylvania and New Jersey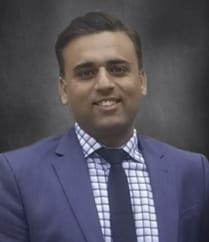 Our Law Offices
Best

Works for

You

.
Law Offices Of Rizwan M. Khalid is here to protect your legal rights and help defend you in need. If you are searching for the best lawyers in Philadelphia Pennsylvania or top-rated lawyers near me for initial consultation for Immigration, we are here for you. We served throughout the United States and the world. Other legal services are offered only in New Jersey and Philadelphia Pennsylvania.
Give us a Call:              267-423-6032
Were you unable to return to your home country and now seeking asylum or refuge in the U.S.? Do you wish to file for U.S. citizenship through naturalization? Are you planning to apply for your fiancé's visa? 
Whether you're planning to start a business in the U.S. or switch your existing business from sole proprietorship to partnership, the Law Offices of Rizwan M. Khalid can guide you through the entire legal procedure and formalities.
Do you need help in the preparation of the deed? The Law Offices of Rizwan M. Khalid is your one-stop solution for all your real estate legal affairs.
Personal Injury & Car Incidents
When seeking legal assistance in order to claim compensation following a car accident that was not your fault, you may have to provide medical evidence.
Landlord/Tenant law includes civil rights and obligations that each party has concerning the rental property. The landlord-tenant relationship is outlined in a lease agreement.
If you're working in New Jersey and Philadelphia, you can claim worker's compensation legally on account of any damage or injury through our law firm.
Criminal & Federal Defenses
It is essential for someone charged with a crime to ensure that they are represented by a lawyer who not only has a track record of successfully representing their clients.
Wills and Estate Planning
You never know what tomorrow may bring. Confronted with such uncertainty, have you ever wondered what would happen to your assets and properties after your death? 
Relationships suffer from unfortunate events like abuse or violence. Law Services like RMK Law exist to protect people from harm and abuse to make them feel safe at all times
All people of the United States, as per the constitution, enjoy the liberty of having an attorney. It is because nobody other than legal experts is experienced and knowledgeable enough to cater to court
We know that a Temporary Restraining Order is issued by the judge to limit a person's contact and actions to protect the person who filed for it in the first place
Municipal Court matters in New Jersey.
A Municipal Court can exercise rights and authorities limited to a municipality, county, or city. New Jersey's Municipal Courts come up with uncountable law violation cases,
Simple assault and other municipal court matters in New Jersey
Conflicts and disagreements are natural. It is even undeniable that fights and conflicts many times turn into verbal and then physical fights. Assault cases mostly develop between close relationships, where one person is charged with assault causing a bodily injury to the other, or even sharing words and statements that reflect harm could happen to them because of the fight.
Disclaimer: Attorney Advertisement
This website is maintained to provide general information about the Law Offices Of Rizwan M. Khalid and the services rendered on its clients' behalf. Every effort has been made to ensure that the information contained in this website is accurate and up to date. However, this law firm does not make any representations or warranties with respect to the accuracy of any of the information contained herein. Furthermore, this law firm specifically reserves the right to modify or alter any of the information contained in this site, or any of the services rendered by the firm, at any time, without prior notice. This site is not intended to provide legal advice or to substitute for the services of a qualified attorney. No lawyer-client relationship shall be deemed to exist by virtue of the use of this site, nor by virtue of the forwarding of any unsolicited information or documentation in response to this site. Initiating conversation with the firm, including any attorney of the firm or staff via phone, website, email, fax, or mail correspondence does not in and of itself create an attorney-client relationship. A lawyer-client relationship will not be deemed to exist until such time as a written retainer agreement has been executed by an authorized representative of this law office, or until the firm otherwise agrees to and actually begins rendering services on a clients' behalf. Also, there is no guarantee of your case outcome, but I will handle your case competently with due care and aggressively. Hiring an attorney to represent your rights is a very important decision and you should give it enough thought before you decide to hire an attorney. Your decision should not be based solely on this advertisement. Past representation results do not guarantee future outcome. Attorney Advertisement
Attorney Licensed to practice state laws in New Jersey and Pennsylvania and also represents clients throughout the United States for *Immigration-related matters
*Immigration Law: Besides Immigration Law, other law practice is limited only to PA and NJ.